The UK-based finance magazine Euromoney has named the Asia Commercial Bank (ACB) as Vietnam's Best Bank 2011.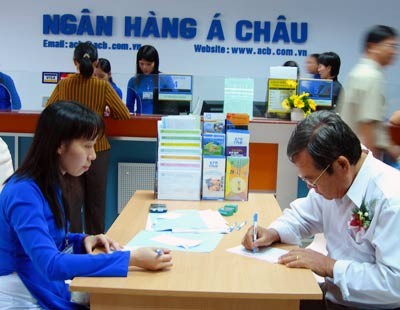 File photo shows a transaction at an Asia Commercial Bank unit
The award is based on the volume of business transacted, innovation and leadership, credit rating, quality of assets and earnings, and efficiency ratios and key performance indicators.
This is the third time this year for the Ho Chi Minh City-based non-State leading bank to win an international renowned award. The earlier wins, which also were "the Best Bank in Vietnam" title, came from magazines Global Finance and Asia Money.