The Foreign Ministry's Department of Foreign Affairs of Localities and the Australian Chamber of Commerce in Vietnam (AusCham) have signed an agreement on beefing up partnership between AusCham and 63 Vietnamese provinces and cities.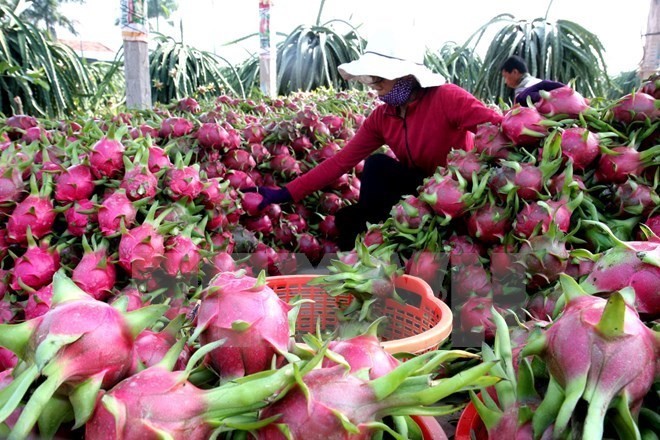 Vietnam's dragon fruit is under Australia's assessment for import (Photo: VNA)
Secured as part of a conference held in Hanoi on October 31, the memorandum of understanding on cooperation also allows Vietnamese localities to access the Australian market via the AusCham's network.
Speaking at the conference, Deputy Foreign Minister Bui Thanh Son said the event aims to improve mutually beneficial ties between Vietnam and Australia, contributing to the development of the Asia-Pacific region.
He suggested both sides work together to promote trade and bring Vietnamese goods to Australia.
He added that Vietnam also wants to import quality products from Australia and welcomes Australian businesses to invest in local public-private projects and human resources development.
Australian Ambassador to Vietnam Craig Chittick said his Government will stimulate cooperation with Vietnam in trade, defence-security, creative innovation and personnel's capacity building.
Chittick proposed a working session between Australian firms and representatives from 63 Vietnamese localities in 2017 to exchange information and investment opportunities.