US$781 million of foreign investment was registered in Viet Nam in the first two months of 2007, an increase of 1 percent over the previous year, said the Foreign Investment Agency of the Ministry of Planning and Investment yesterday.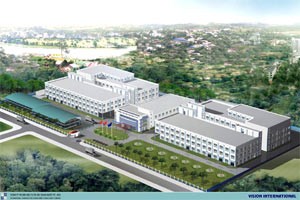 Binh Duong Province is the country's top area for foreign investment in the past two months
The amount included investments for new projects as well as further investment into current projects.
US$350 million of the registered foreign investment has already been allocated, an increase of 34 percent compared to the same period last year.
 
The foreign investment sector employed 9,000 more workers in February, bringing the number of laborers working for foreign-invested firms to 1,145,000, a year-on-year increase of 11 percent.
 
Thailand, Japan and Taiwan were the three leading foreign investors in Viet Nam in the past two months.
 
The southern province of Binh Duong was the country's top area for foreign investment, attracting 35 percent of the recent foreign investment. Next was Ba Ria-Vung Tau Province with 27 percent and the northern mountainous province of Thai Nguyen with 16 percent.