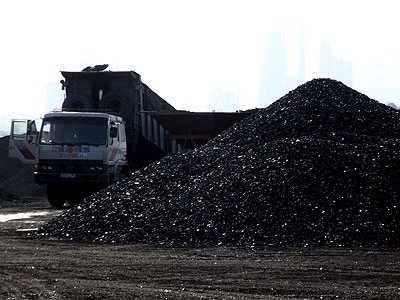 Coal mining in Quang Ninh Province, northern Vietnam (Photo: Quangninh.gov.vn)
Ten Australian mining equipment and technology services companies are visiting Vietnam on 10-12 May to explore business opportunities in the Southeast Asian country, the Australian Embassy in Hanoi announced Friday.
The second mining mission to Vietnam this time includes major mining contractors, project finance, as well as leading equipment, technology and mining services providers, the embassy said in a statement Friday.
The announcement wrote the mission followed "the success of the inaugural Australian Mining Mission to Vietnam in 2009."
The Australian mission will include a half-day technical seminar supported by the Vietnam Coal and Minerals Industries Group at the Hanoi Intercontinental Hotel Westlake on May 11.
The group will also conduct various mine site visits and meet with local Vietnamese companies involved in the mining sector, according to the Australian Embassy.
The Australian Ambassador to Vietnam, Mr. Allaster Cox, said that initiatives such as the Australian Mining Mission help to strengthen the bilateral relationship between Australia and Vietnam.
"For Vietnam, a country rich in natural resources and with mining key to its future economic growth, the visit by these leading Australian mining companies provides the national industry with a unique opportunity to tap into Australian knowledge and expertise."
He added, "In adapting to some of the world's most remote and harsh operating environments, our industry has become highly innovative, productive and efficient and is now exporting mining solutions throughout the world and we want to see greater collaboration between Australia and Vietnam."
According to the Australian Trade Commission, Australia has some 2,500 companies involved in the mining sector employing 320,000 workers, and approximately 60 per cent of the world's mines use software that was developed in Australia.