The Kim Dong Publishing House recently published a bilingual book featuring popular Vietnamese folktales written in English and Vietnamese.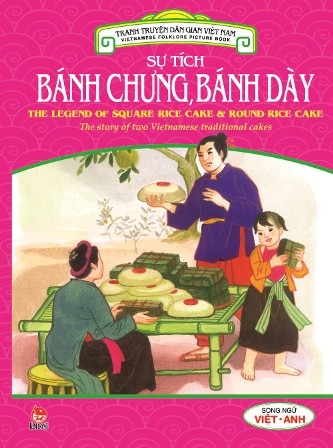 Bilingual English/Vietnamese picture book titled Cakes, Sky Cakes (Banh chung, banh day)
The folktales teach simple lessons while promoting imagination, cultivating spirit and personality, and encouraging dedication for the family and country.
The book aims to promote bilingual development for Vietnamese and foreign children.
Stories includes are the Story Of Saint Giong, Banh Chung Banh Day (Earth Cakes Sky Cakes), Son Tinh-Thuy Tinh (God of the Mountain and the God of the Water), So Dua, Tam Cam, Thach Sanh, Cua Thien Tra Dia ( The Story of Thien and Dia), My Chau-Trong Thuy (The love story of My Chau and Trong Thuy); Su Tich Cay Neu Ngay Tet (The Tet Pole), and Su Tich Ho Guom (The Legend of Sword Lake).