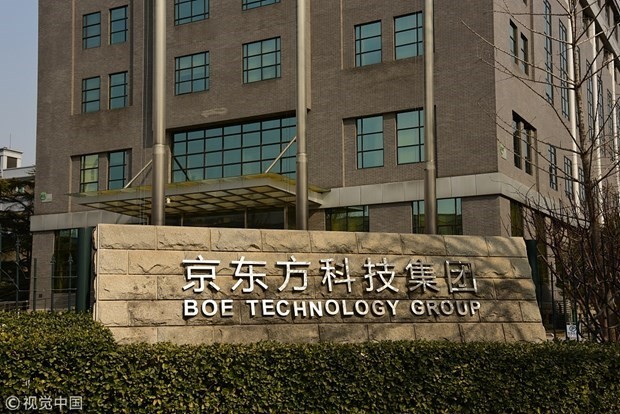 Headquarters of BOE Technology Group Co Ltd (Photo: China Daily)
The investment may total up to US$400 million , UK-based Reuters reported.
BOE is in talks to rent dozens of hectares of land in the northern region to add to its relatively small plant in the south that supplies mostly TV screens to the Republic of Korea's Samsung and LG Electronics Inc.BOE plans to rent up to 100 hectares and use 20 percent for a plant making remote control systems at a cost of $150 million .
The rest will be for displays, with BOE spending $250 million to build a plant on 50 hectares while suppliers will use the remaining 30 hectares, all by 2025.
Northern Vietnam has in recent years attracted significant investment from electronics giants, becoming a major hub for the production of smartphones, computers and cameras, including flagship goods from Apple and Samsung.
Hon Hai Precision Industry Company (Foxconn) and China's Luxshare Precision Industry also make or plan to assemble a number of Apple products in the area such as laptop and tablet computers.